Hello everyone. My name is Rachel and I blog over at lala Lists. Today I am here to share a tutorial I did a few months ago that came out great. I saw this on Pinterest a while ago and thought it was worth a try. It is super easy and ads great flair to a simple manicure!
Rubber Band French Manicure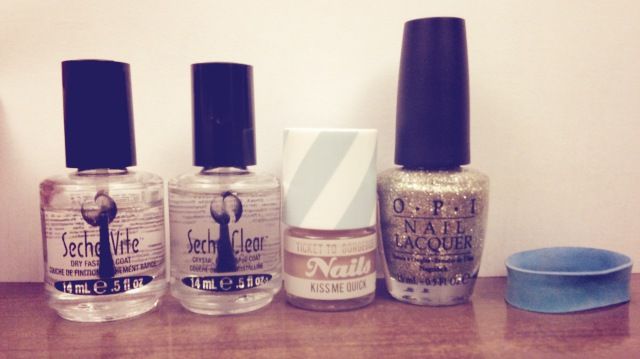 Gather your top/bottom coats, nail and tip colors and a rubber band.
Do a layer of base coat. I am a Seche Vite nut and I love their base coat.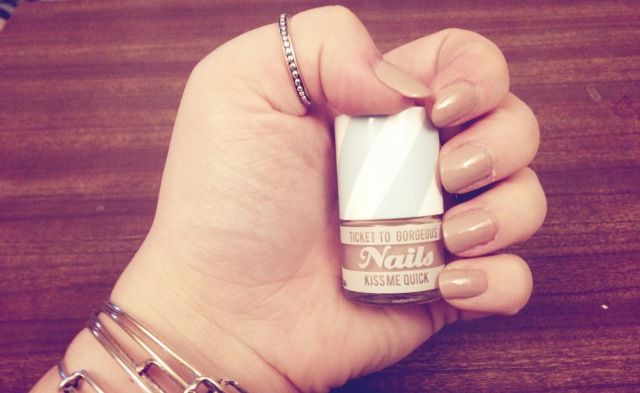 Do your base nail color. Won this great nude in a giveaway recently. Wait for it to dry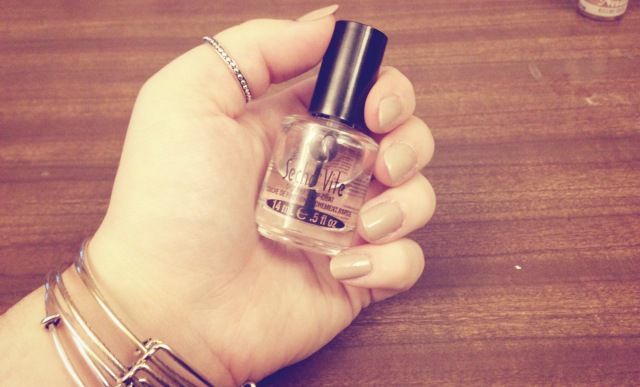 Then do a layer of top coat. Wait at least 10 mins to be sure it is 100% dry
Wrap the rubber band around the tip of your nail and run the polish over it.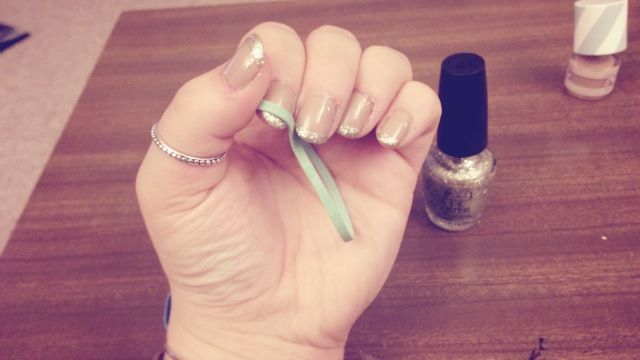 Experiment! Different width bands might work better.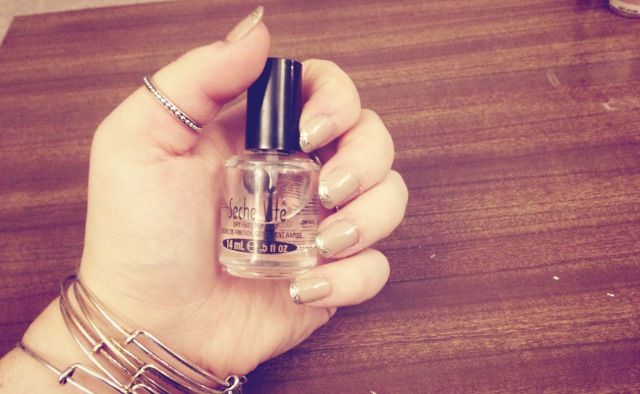 Wait for the glitter to dry before using another 2-3 layers of top coat.
Enjoy your fabulous and easy nails!